Balule Game Reserve covers 40 000 hectares on the western boundary of the Kruger National Park.
That means exceptional Big Five game viewing in a private area where guest numbers are limited. Experienced
rangers use their vast knowledge and bushcraft on Balule game drives to search for the much sought after Big Five
and other plains game such as Zebra, Wildebeest and Giraffe. Open vehicles add a greater sense of adventure for
close encounters with African wildlife.
During the night safari, your stops will be planned to photograph the stunning sunsets and to listen to the night
sounds. Powerful spotlights are used to locate elusive nocturnal animals. Balule also offers a bush walk with an
armed ranger to add the thrill of encountering animals on foot. The focus is on tracks, scats and other signs of the
wild not normally encountered from a game vehicle. You witness the daily experiences of the animals by sharing
their game paths, waterholes and become deeply entrenched in their environment.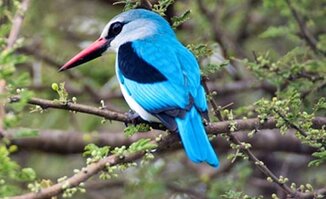 Birding
Balule Private Game Reserve offers not only viewing of famous Big 5, but also different types of birds. Africa's highest level of endemism in the most accessible setting: 185 bird species are endemic or near endemic to southern Africa. With its scenic and botanical wealth, South Africa contains two of Africa's four biodiversity hotspots as defined by Conservation International.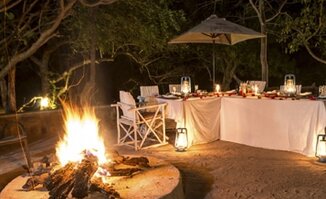 Boma Dinners
Returning to your camp after a successful evening game drive, you are greeted with the enticing sight of beautifully presented dining tables all encircling a roaring fire. Sitting down next to the crackling fire you are warmed by its dancing heat as the evening progresses into night and the bush comes alive once more.
Lodges:
Naledi Bush Camp
Ezulwini Game Lodge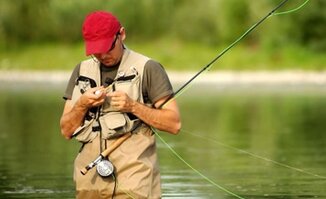 Fishing
For the serious fisherman, there are also options in the Balule Private Game Reserve. Apart from the relaxing aspect of fishing, it is a glorious way to be at one with the bush, listening to the chirping of the various bird species or the sounds of Hippos in the distance.e
Lodges:
Naledi Bush Camp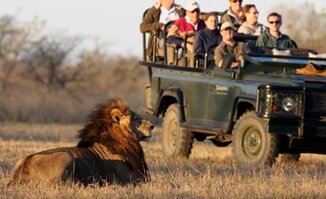 Game Drives
Game drives are interpretive drives in the bush specially adapted four-wheel drive vehicles, with the purpose of finding wildlife in a natural habitat. Rest your feet while going deeper and farther than you ever thought possible for up-close game encounters you won't believe. Also, there are night drives, with the aid of powerful spotlights, which bring the bush to life at night.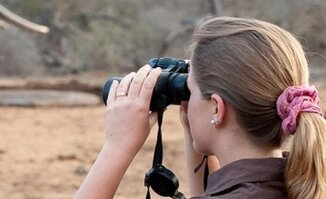 Game Viewing
In national parks and some other reserves, rules prohibit leaving the designated safari paths. But the wildlife are not always considerate enough to stay nearby. Get better vantages (and better photos) by heading off-road or watching animals from the hide.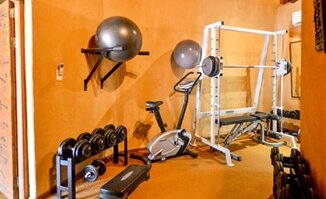 Gym Facilities
What better way to work up a sweat on the various gym machines while looking over the bush below. A well-equipped gym caters to your need for physical exertion when the African pot begins to pad the hips and you have had adequate time relaxing on your deck.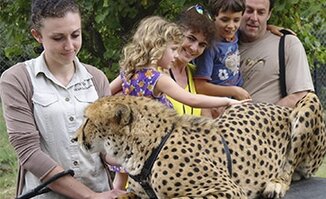 Moholoholo Wildlife Rehabilitation Centre
The Rehabilitation Centre is a home to many of South Africa's abandoned, injured and poisoned wildlife. A visit to the Centre is an experience of a lifetime and will leave you with lasting memories. We invite you to come and share a unique experience with us.
Enquire at your lodge.
Spa Treatments
Massages, skin & beauty Spa treatments, promises an aura cleanse, body balance & sensory experience. Our massage retreats will leave you feeling revitalized and rejuvenated. The perfect place to rest and relax, this haven of tranquillity offers the ultimate African Spa experience.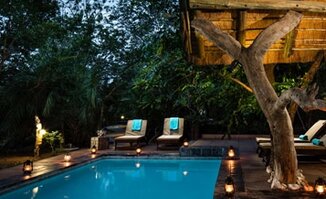 Swimming
The best way to end the day is to swim in a pool, with spectacular views of the unspoiled landscape surrounding. The swimming pools are well situated for both bird watching and game viewing, whilst cooling off with a refreshing drink in hand.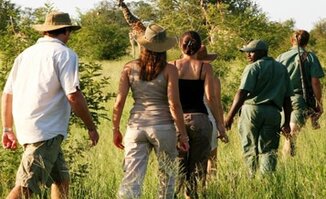 Walking Safaris
Visitors may head out on foot with their armed ranger. The perspective of the bush is entirely different to that of a vehicle, and guests will learn to read the signs of the wild, and perhaps come into close contact with the different animal species on the reserve.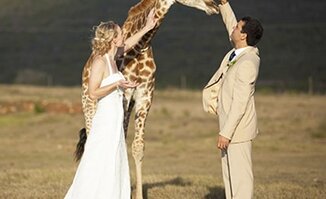 Weddings & Honeymoons
For the couple who seeks an intimate destination, without "frills" but with a heart of warm African hospitality, beautiful sunsets, panoramic views and beautiful accommodation – Balule Private Game Reserve is the place for romance. Escape to the place buried in the wild of Africa.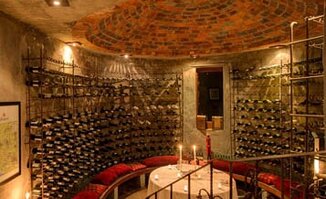 Wine Tasting
In the breaks between the game drives, you can taste wine from collections in the wine cellar. You will have the opportunity to taste South African wines – we are convinced that everyone will find something suitable to their palate.
Lodges:
Billy's Lodge
Pondoro Game Lodge